Outcor Bookkeeping Services
Accounting and Bookkeeping is ESSENTIAL tasks that few business can do without. It shows you exactly where your business is financially, allowing you to cut back on unnecessary expenditure and PLAN A BETTER WAY FORWARD.
Why make use of bookkeeping services?
There are several reasons why businesses might choose to outsource their bookkeeping services, including:
Cost-effectiveness: It can be more cost-effective than hiring and maintaining an in-house bookkeeping team, particularly for small and medium-sized businesses that may not have the resources to support a full-time bookkeeper.
Expertise and experience: These bookkeeping firms typically have a team of experts with a wide range of skills and experience in handling financial records and transactions, which can be beneficial for businesses that may not have the expertise or experience to handle bookkeeping tasks in-house.
Efficiency and accuracy: Outsourced bookkeeping services are typically able to handle bookkeeping tasks more efficiently and accurately than an in-house team, which can help a business to make more informed financial decisions.
Focus on core business: By outsourcing this function, a business can free up time and resources to focus on its core activities, such as generating revenue, rather than getting bogged down in administrative tasks.
Scalability: These type of services can be easily scaled up or down as a business's needs change, which can be beneficial for businesses that are growing rapidly or experiencing a downturn.
Technology and Automation: Many outsourced bookkeeping services providers make use of the latest technology, software and system to automate the bookkeeping process, which can improve accuracy, efficiency and reporting capabilities.
Compliance: These services can ensure that a business is in compliance with all relevant financial laws and regulations, which can help to avoid fines and penalties.
Timely and Accurate Financial reporting: Companies offering bookkeeping services can ensure that a business has timely and accurate financial information to make business decisions, as well as to meet tax and compliance requirements.
Our Bookkeeping Services:
Dedicated Account Manager
Processing Every Month
Recons Every Month
Pastel Reports Every Month
Submitting of VAT Returns
On-going Tax Planning for company and owners
Withholding Tax Returns
Provisional Tax Returns
Annual Income Tax Returns for company and owners
Annual Financial Statements
Monthly/weekly or fortnightly Payroll Processing
PAYE, UIF & SDL Returns (EMP201)
Monthly declaration to Department of Labour (UI19)
Monthly declaration to bargaining council
EMP501 Reconciliations and Submissions
Compensation Commissioner Returns
Taxation structures
Assisting with any queries
Tax Clearance Certificate Application
Our accountants and bookkeepers are qualified and experienced professionals that meticulously ensure that your books are always up to date and accurate.
We don't see ourselves as an outsourced bookkeeping service and neither should you. We partner with our clients, ensuring that they get the best bookkeeping service possible from experienced, professional accountants & bookkeepers who deliver on time and, more importantly, accurately.
Our consultations are FREE of charge
As one of the leading Financial Management companies in South Africa, Outcor's world-class outsourced bookkeeping service offering is designed to allow you to continue with your day-to-day activities of running a successful business, unencumbered by the process of recording all financial transactions. Our bookkeepers are qualified and experienced professionals that meticulously ensure that your books are always up to date and accurate with transaction information which includes all purchases, sales, receipts and payments by individuals and organisations.
Bookkeeping Services is an essential task that few businesses can do without. It shows you exactly where your business is financially, allowing you to cut back on any unnecessary expenditure and better plan a way forward. Without a proper bookkeeping system in place, it's highly unlikely that you would know whether your business is turning a profit or not – a key factor in the success of your business.
With Outcor Bookkeeping Services, you can rest assured that your records are correct. Our team of highly efficient team of bookkeepers capture all data timeously and bring it to a trial balance, ready for the drafting of financial statements. It is vitally important that this process is done correctly as any mistakes could throw off your company's figures, giving you a false impression of your financial status.
In order to ensure that your business receives the best bookkeeping services possible, our bookkeepers go through stringent interview and training processes. We hire only the highest calibre individuals in order to supply the highest quality service to you. For an obligation-free quote, contact Outcor Bookkeeping today!
EXPERTISE AR YOUR FINGERTIPS
Programs and Software's we use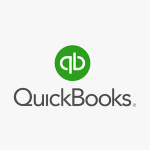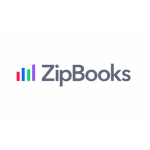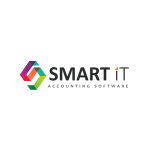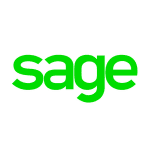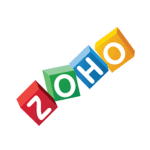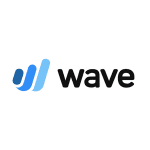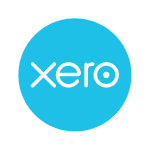 Our consultations are free, talk to us about your requirements.
This will give us an opportunity to know and understand your business better. Based on our chat we will be able to provide a solution that is uniquely tailored to your business.
If we are unable to assist you we will let you know.